Accueil > Sociétés Civiles à Parlement Européen > srael's old "worn-out whore" met with anger and protests (...)
Redress Information & Analysis
srael's old "worn-out whore" met with anger and protests in Norway
Mercredi, 14 mai 2014 - 7h38 AM
mercredi 14 mai 2014
============================================
<
"There are few sights more pitiful than a worn-out whore whom nobody wants anymore," wrote Israeli peace activist and former Knesset member Uri Avnery 11 years ago on the occasion of Shimon Peres's birthday.
Unfortunately for Peres, history is repeating itself – a stark verdict not only on one of there biggest hypocrites in the Middle East but, more importantly, on the apartheid state of Israel itself.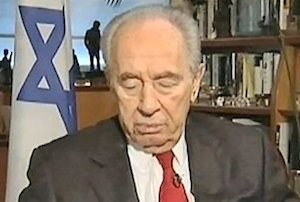 Shimon Peres
Shimon Peres is renowned for his rank hypocrisy
According to the Associated Press news agency, upon arriving in Oslo on the first visit by an Israeli head of state to Norway, Peres was met by protests and anger over Israeli's policies in the occupied Palestinian territories.
"When the government invites the Israeli president on a state visit, one can only ask what signal Norway wants to send," said Kathrine Jensen, head of the Norwegian Palestine Committee. She demanded that the Norwegian government "condemn Israeli occupation policy and their human rights abuses".
In contrast to its Western partners, Norway has pursued a relatively enlightened and principled policy towards Israel and the Palestinians. Not only has it has refused to classify Gaza's Hamas rulers as terrorists, but its rich oil fund has divested shares in companies accused of helping to build Israeli squatter colonies in the occupied West Bank.
Let us hope that Norway will continue on its principled path, and that Peres's visit is an aberration, an error of judgement, and not a signal that Europe's sole beacon of light is about to be extinguished.